We all want that spa like atmosphere in our bathroom and what better way then adding a Spa Tub right???  Well not always… Are you prepared for the maintenance and installation must-haves? Before adding a new spa tub to your bathroom read these 5 quick tips.
Tips
1. Never buy a tub you have not sat in first. If you and you partner are looking to share it, make sure you both are there to try it together.
2. If your home has a tiny water heater then you don't want to massive spa. Unless you know you will need to replace the tank.
3. Do your homework before having a spa tub installed. Normally a new spa needs new plugs, switches and breakers. It's not uncommon for a spa tub to need two breakers to make it up to code, which could add an additional expense.
4. Self-cleaning seems like it would be the best way to go but you may think again when you hear the awfully loud noise it makes!
5. Which direction will you be facing in the tub? That will determine on where you will need the sprayer installed. Sounds ridiculous but it's true what if it was too far to reach or you were left-handed and not right-handed.
Drop-In Model Spa Tub
This spa is "dropped" into custom surround. Surrounds for drop-in tubs provide space beneath for spa heaters and pumps. Before "dropping" it into the surround make sure everything works properly first. You don't want leaks or your spa jets wont work.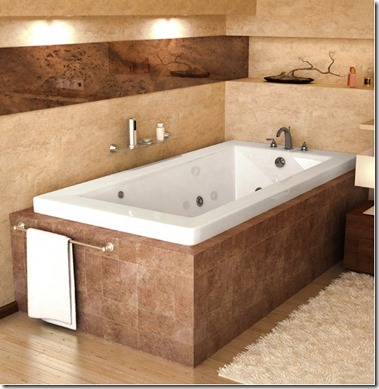 Freestanding Spa Tub
These freestanding tubs need what we call anti-tipping brackets. These brackets can be real difficult to install. You have to install them on top of the finished floor with large bolts. It's good to know where the exact location of the heating wires and pipes are.  Always talk to your builder or plumber first  about the brackets!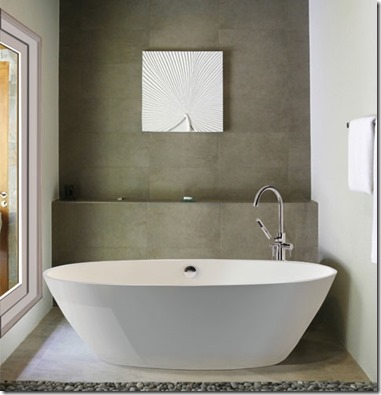 Oversize Tubs
These tubs are nice if have the room for them in your bathroom. Otherwise these oversize tubs will not work well in your bathroom. Also, if you like the typical 5 foot bathtub where you can push your feet against it to stay up, the oversize tub won't allow you to push.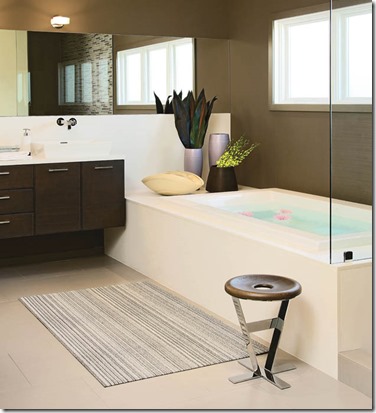 We hope these tips are useful when purchasing your next spa tub. If your looking for a soaking tub for a real spa oasis you can look at our blog on Japanese Soaking Tubs.
What's your dream tub?