Read how a common siding became so popular for interior paneling.
What is Shiplap?
Shiplap board is milled with a halved groove called rabbet, so the edges connect snugly together, one on top of the other, leaving a distinctive reveal line between boards.
It installs in a slightly different manner than tongue and groove paneling, in which the tongue of one board sets inside the channel of the adjacent board. Tongue and groove paneling can provide a tighter seal, and less of a visible reveal, between boards.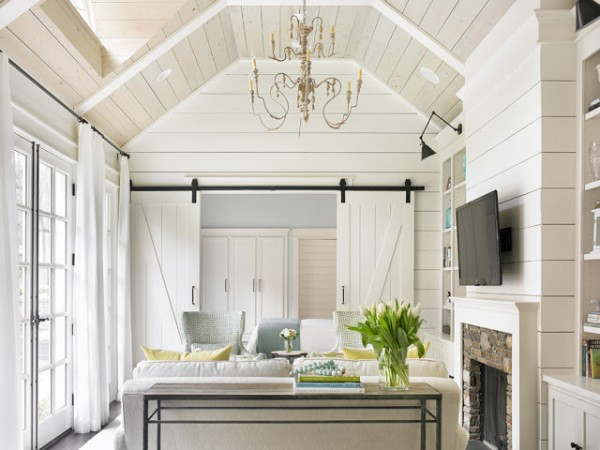 Interior Wall Paneling
Wood Shiplap is rarely used in lieu of drywall anymore, it's actually installed over drywall. It's relatively easy install too.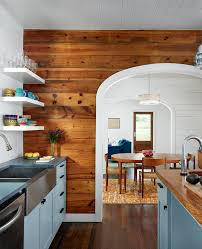 Painted Shiplap
With Shiplap you can keep it white or add a pop of color. As you can see below, this bathroom has a soft blue color added to make the shiplap stand out.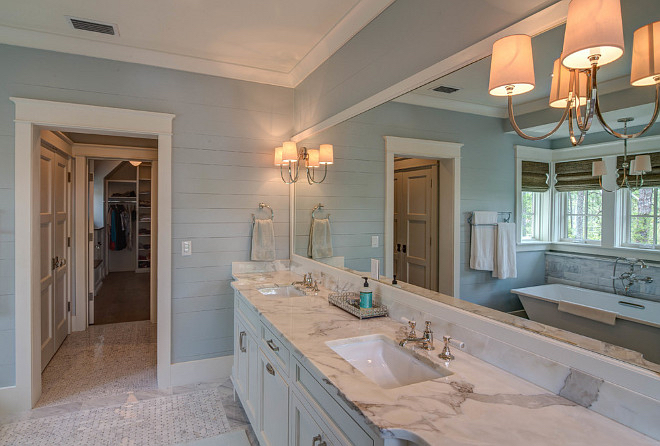 Shiplap on Ceilings
Shiplap material can add some style to a bare ceiling. Add it to you kitchen or bedroom ceiling for a fun touch! It looks great on sloped ceilings like this one: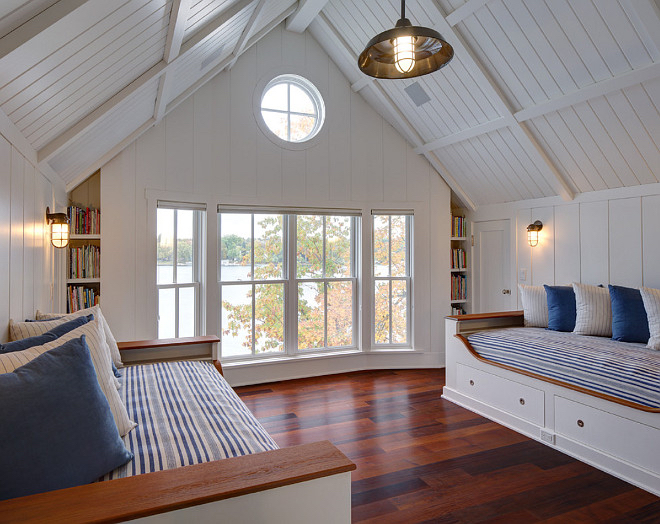 Is Shiplap for You?
Shiplap is nothing new and is not cutting edge, yet when it comes to interior paneling, shiplap today is the hottest thing going on right now. Add it to one wall for a nice focal point, or change the entire look of your home and install it everywhere.