A new decade is upon us and with it comes fresh trends in design and construction. To get a comprehensive snapshot on the latest, we checked in with the design and construction team at Houzz, a website that caters to both clients and professionals alike. The following are a few of the most noteworthy trends we'll see in 2020.
Unique Design: Off-Trend is On-Trend
Ironically, the biggest trend is everything uncommon, strange, unique and thought-provoking. Forbes.com consulted with Christiana Coop, co-founder of wallpaper design firm Hygge & West, who described this movement. "People are designing their homes to reflect their personalities and creating spaces that tell their story. What makes you truly happy is more important than what you see in magazines or on social media." The message is clear – now more than ever people want to furnish their spaces with products that have a story or unique point of view. Decorating with mass-produced items found in chain retail stores has become a thing of the past.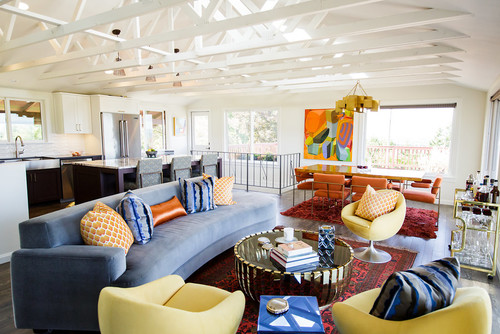 Similarly, designers are noticing a shift toward decorating using handmade goods. In the mid-2000s, Etsy.com created an online marketplace that allowed artists and craftsmen to sell their wares to buyers world-wide. In recent years local DIY craft bars have found a way to embrace this movement. Providing an outlet to even the most apprehensive crafters, these specialty workshops supply materials and guidance needed to create works-of-art they can proudly display in their homes.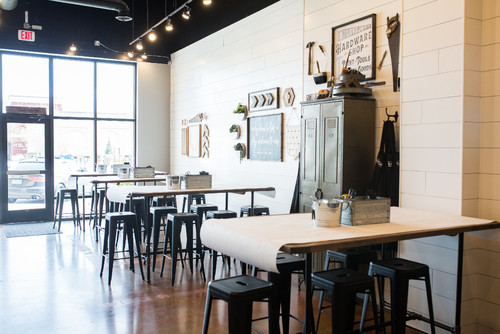 More Warm Colors, Less Gray and White
While neutrals are still very popular, homeowners are moving away from gray tones and gravitating toward warmer colors in all areas of the home. Wood is replacing white cabinets and deep earth tones are being swapped out for gray walls.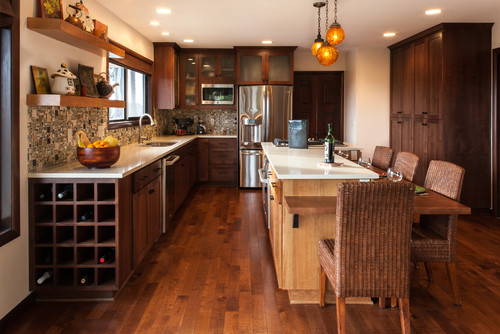 Designers are also noting a trend toward two and three-tone kitchens. Introducing one or more color or material creates an asymmetry in the palette, helping define zones or functions while adding visual interest to keep the eye moving. Examples of this can be dark bases with white uppers, blending wood with color to lighten a rustic feel, or adding a pop of color on an island. Interestingly, blue seems to also be factoring in big on this trend, specifically blue cabinetry.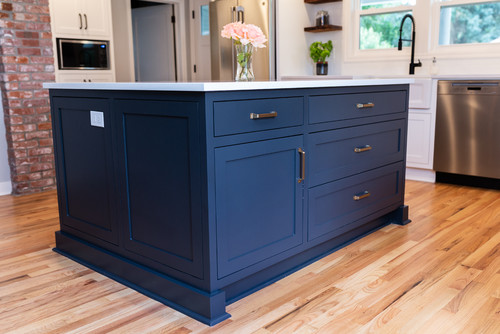 Ditching the Bathtub for a Walk-In Shower
As our population ages, so too does the need for design elements that allow for functional living. Walk-in showers have been on trend for quite some time and there is no sign of a slow down. They are often the best option for clients with maneuverability issues because they feature very low curbs or can be entirely curbless.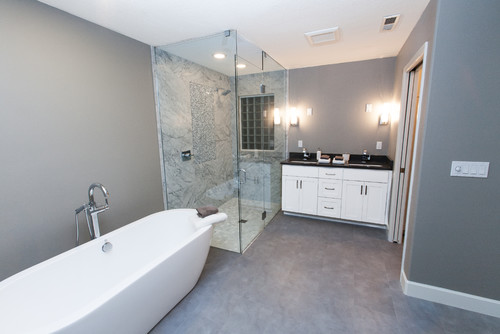 Walk-in showers commonly feature fixed glass screens. This can be a desirable design component for small bathrooms as they cause the room to appear larger and brighter. Sacrificing a bathtub to make room for this kind of streamlined, over-sized shower is also an excellent option if space is an issue.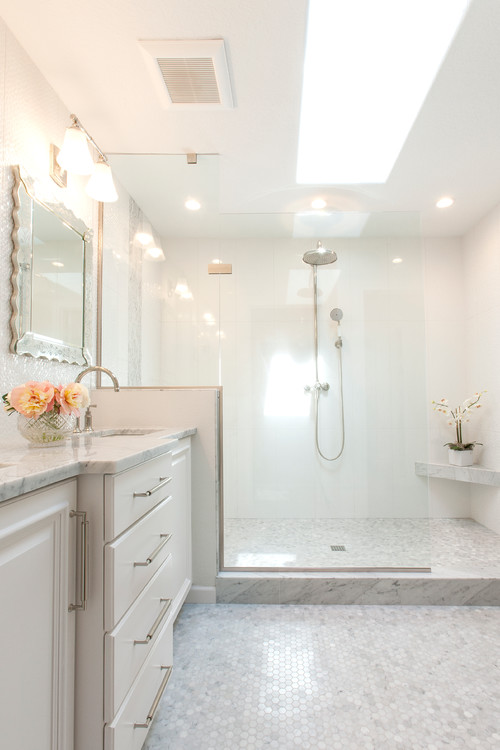 We Would Love to Hear From You
Which trend do you favor most? Leave it in the comments! If you're ready to take that next step toward making your vision a reality, don't hesitate to reach out to us at (503) 671-9538. Cornerstone is proud to design with a focus on sustainability – both in quality of product and the strength to stand the test of time.