Give pets their own safe haven with these built-in dog beds for the kitchen, living areas, and laundry room. Pets experts will tell you that your dog needs his or her own space to sleep and chill out.
1. Mudroom/Wash area
Make the most of your mudroom or laundry room. You can change your mudroom into a great spot for your dog. This area can be used as a wash area for your dog and mudroom.

2. Dog Nooks
Lots of dogs love dark cozy spots that they can make their own. So even if you're low on space, you can still create an amazing built-in dog nook that your pooch can decorate with his favorite toys! Look at the example below to see how a small dog nook can be part of your home remodeling project.

3. Kitchen Nooks
Whether they're cooking together, eating a quick meal, packing lunches, or just socializing, families today spend a lot of time in their kitchens! Shouldn't your furry best friend have a place to call his or her own in the kitchen, too? It's easy to add a custom built-in dog nook to a kitchen island.
Check out the happy pooch below to see how you can create a space for your dog as part of your kitchen remodeling project. Check out this stylish area that lets your dog stay out of trouble and still have a comfy spot in your kitchen!

4. Staircase Nooks
The space under a staircase is often under-used. If you're planning to remodel your living room or your whole home, think about ways to take advantage of the nook under your staircase. If you have a bigger dog, this is a great place to create a built-in, indoor dog house! Your pup will love having his very own private oasis.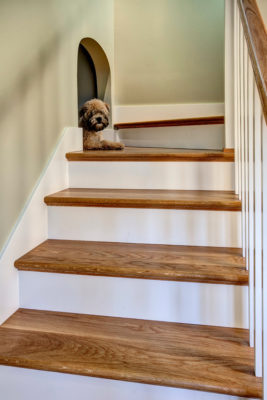 5. Custom Built-in nook
This built-in nook was designed to match the whole house. It can be used as storage or a place your dog can relax.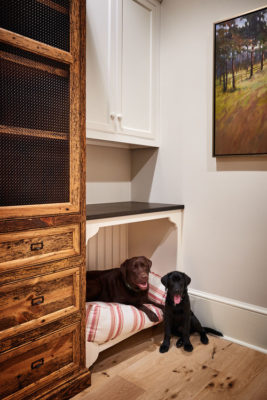 Who's A Good Boy?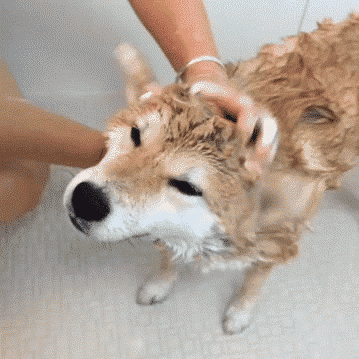 With these ideas, you can remodel just about any part of your home for your furry friend to enjoy!
What's your favorite built-in dog nook? Tell us on our Facebook page!