A great way to help your remodel look even better is the use of molding and trim to make any room pop. Molding can add substance and depth to any room, and when you know the basic pieces available and how to use them, the options are endless. Making your interior look better will also help with maximizing your homes value. Click here to read our blog How to Maximize Your Home Appraisal.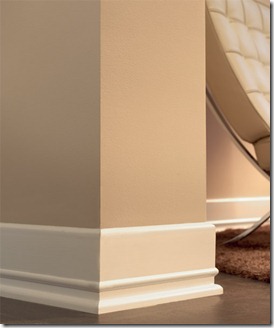 1. Base Molding
This piece is sometimes referred to as a baseboard, and is used to hide the gap between the floor and the wall. It also protects the wall from feet and furniture scrapes by creating a barrier. It can be built up using three basic pieces known as the shoe, the baseboard and the cap, or can be bought as one piece, which makes for a quicker installation.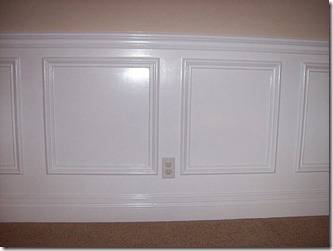 2. Chair Rail Molding
This piece was traditionally used to keep furniture from butting up directly against a wall, which is why 36" up from the floor is a standard height. But today, it is used more as a design element, so its placement depends on the height of the ceiling or how you wish to divide the wall. Often times a different color is painted below and above the chair rail.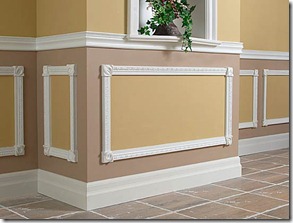 3. Wainscoting
This is a decorative element installed between the base trim and chair rail. It can be full wood paneling such as bead board (above left), or you can install pieces of trim to make raised panels (above right). With different colors of paint or a unique wallpaper finish, this area can be a dynamic design element in a room.
4. Window Casing
These are separate trim pieces technically used to hide the gaps between a window and wall, but it is also a great opportunity to create architectural personality in a room. The top casing can be substantial enough to allow for the attachment of window treatments, while the bottom window casing can create a window sill.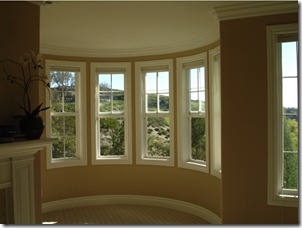 5. Door Casing
As with windows, these are separate trim pieces, but have only top and side sections. They are used on the interior and exterior sides of doors (above left), and will hold the latch and hinge piece. Door casing can also be used for a great effect on door-less entries between rooms (above right). Casing like this not only looks great, but protects walls from the traffic that can brush up against them.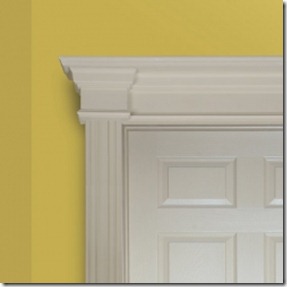 6. Crown Molding
These are trim pieces used to hide the gap between the wall and ceiling. It is also an opportunity to soften the transition between vertical and horizontal planes, as commonly seen above kitchen cabinets. Crown molding can be purchased as a ready-made item, or pieced together for a custom look.
Even the simplest room can be transformed by a combination of any of these interior trims. They make a room pop because of the depth and contrast they provide.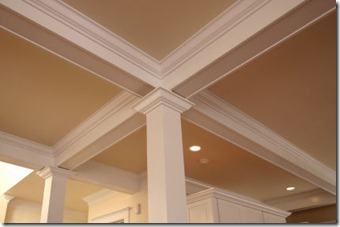 Tell us what trim is your favorite!
For help with interior trim transformation in your home call us today at 503-671-9538.